The LIFE Programme
The LIFE programme is the EU's funding instrument for the environment and climate action. The general objective of LIFE is to contribute to the implementation, updating and development of EU environmental and climate policy and legislation by co-financing projects with European added value.
LIFE in Hungary
Since the launch of the LIFE programme by the European Commission in 1992, a total of 54 projects have been financed in Hungary. Of these, 18 focus on environmental innovation, 34 on nature conservation and two on Information and Communication. These projects represent a total investment of €106 million, of which €64 million has been contributed by the European Union. (http://ec.europa.eu/environment/life/countries/hungary.html )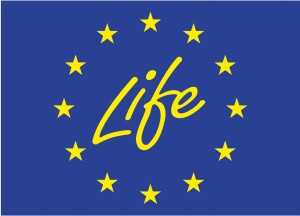 The History of LIFE
The adoption of the Single European Act in 1986, which for the first time gave EU environmental policy a firm treaty basis, along with the Fifth Environment Action Programme, approved in 1993, really opened the door for the LIFE funding mechanism. These two developments set the pace of environmental reform for the next decade and the LIFE programme was one of the EU's essential environmental tools.
LIFE began in 1992 and to date there have been four complete phases of the programme (LIFE I: 1992-1995, LIFE II: 1996-1999, LIFE III: 2000-2006 and LIFE+: 2007-2013). During this period, LIFE has co-financed some 3954 projects across the EU, contributing approximately €3.1 billion to the protection of the environment.
The European Commission (DG Environment and DG Climate Action) manages the LIFE programme. The Commission has delegated the implementation of many components of the LIFE programme to the Executive Agency for Small and Medium-sized Enterprises (EASME). External selection, monitoring and communication teams provide assistance to the Commission and EASME. The European Investment Bank will manage the two new financial instruments (NCFF and PF4EE).
LIFE+ (2007 – 2013)
The fourth phase of the LIFE programme, LIFE+ ran from 2007-2013 and had a budget of €2.143 billion. It consisted of three components: LIFE+ Nature and Biodiversity, LIFE+ Environment Policy and Governance, and LIFE+ Information and Communication.
LIFE+ Information & Communication was a new component that co-financed projects relating to communication and awareness-raising campaigns on environmental, nature protection or biodiversity conservation issues, as well as projects related to forest fire prevention (awareness raising, special training).
(For more details about LIFE: http://ec.europa.eu/environment/life/about/index.htm )